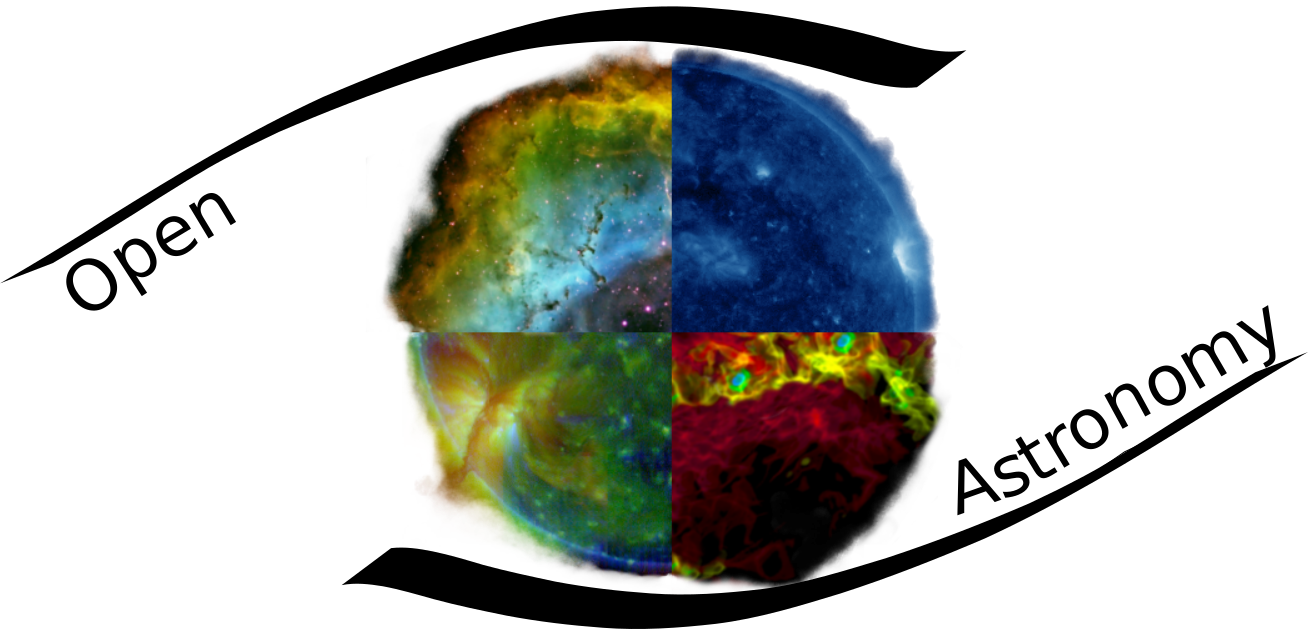 OpenAstronomy is a collaboration between open source astronomy and astrophysics projects to share resources, ideas, and to improve code.
Principles of OpenAstronomy
The core principles of OpenAstronomy (OA) include:
Open Source: OA projects are committed to their software being Open Source[1]. This promotes accessibility, reliability, and scientific reproducibility.
Open Development: OA projects support the principle of Open Development[2], a model where the software is both by and for the community. More concretely, these projects try to work in publicly-visible spaces, encouraging discussion and participation from their public user community on both code and project-level decisions.
Open Science: OA projects support reproducible science through the use of open and accessible data both through good data management practices and effective open software.
[1] https://opensource.org/docs/osd [2] Tollerud, E., "Sustaining Community-Driven Software for Astronomy in the 2020s", vol. 51, no. 7, 2019.
Get involved with OpenAstronomy
If you want to get involved with OpenAstronomy or maybe you have a project that would like to join the collaboration, please feel free to get in touch. The OpenAstronomy organisation has a mailing list (openastronomy@googlegroups.com) which is good place to introduce yourself.
You can also get involved by joining our chat on Matrix (#openastronomy:matrix.org), which regularly has a number of people in it, if you want to pop in for an astronomy related conversation.
Contact the OpenAstronomy Members
See our members page for contact details of all the individual organisations.